LGRx Pharmacies
News + Media
Our pharmacies value their role in innovating & keeping Ontario families well informed about their overall health. Below are just some of our pharmacy initiatives that have been highlighted in the media, reflecting our ongoing commitment to an exemplary level of care.
Click To Learn More About Each Story!
Improving the Future of Women's Health
---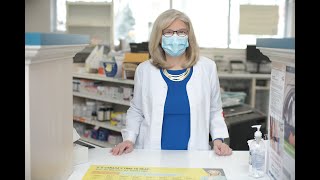 Two of our very own Pharmacists & Certified Menopause Practitioners, Kerry & Carolyn at Brant Arts IDA, headed online this year to offer a free education session entitled: "Menopause Symptoms… Do I REALLY Have To Live With Them?" Here, they set out to empower more women on their quest for a healthier and happier postmenopausal life. They will then evaluate the impact of the education they provide and this research will be used to help improve the future of women's health. www.brantarts.ca/menopause
---
Pioneered First "Time My Meds" Program
---
Did You Know: It was an LGRx pharmacy that was the first in Canada to pioneer the program Time My Meds, a highly successful medication coordination service. Time My Meds ensures all of our patients prescriptions are ready on the same day every 3 months. No need for multiple calls and trips to the pharmacy. With this program, we can also coordinate with everyone in one household or family to make sure everyone is organized. This program is used across all of our pharmacy locations and demonstrates our committement to an enhanced level of care.
---
Tim Langford Receives Lifetime Achievement Award
---
Recognized as a dedicated professional by his local community, Tim Langford is the proud recipient of the Chamber of Commerce Lifetime Achievement Award as well as the National Award for Developing Naloxone Strategy. More recently, Tim has been acknowledged for championing patient focused injection programs by being rewarded with an educational research grant for his stores. Full Story on the Langford Legacy here.
---
Mobility Specialist, Yvonne, Featured on Local Disability Channel
---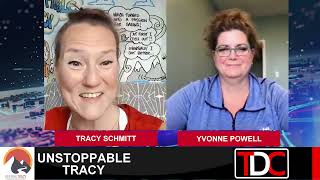 ---
Mental Health Initiative Recognized by Remedy'sRx Banner
---
Our stores celebrated the invaluable efforts of all front-line heroes that are getting Canada through these challenging times by purchasing "Conquer Covid-19" shirts for all of their staff. We were proud to give back and support an initiative where 100% of funds raised through the sale of these t-shirts goes to buying PPE for their incredible fellow front-line workers. https://www.facebook.com/RemedysRx/posts/2677924462455481
---
New Innovative 'Synmed Machine' Improves Our Pill Packaging Process
---
We are one of the first pharmacy groups in the area to enhance our dispill process with new cutting-edge technology: a Synmed Machine!
---
---